Help us help you! Follow these best practices when submitting a support ticket to help our team troubleshoot the problem and reduce the time needed to resolve an incident.
A completed support ticket is preferred for reporting issues (instead of email).

Fill out ALL of the ticket fields and attach supporting materials and/or logs as detailed below.

Avoid submitting duplicate tickets.




Use a single example to focus on the issue.

Submit separate tickets for unrelated issues.



Replication is key to troubleshooting an issue. If you encounter an issue, first attempt to reproduce it, then write down the exact steps for NetX Support to replicate the problem.
Login access
You'll need credentials to log in to the NetX Support Portal at support.netx.net. Please contact your NetX Account Manager if you need to set up your accounts. We recommend that your organization maintains at least two support accounts, one for the main NetX Administrator and one for the Admin back-up. We do not provide support accounts for your end-users.
Tips for submitting a good support ticket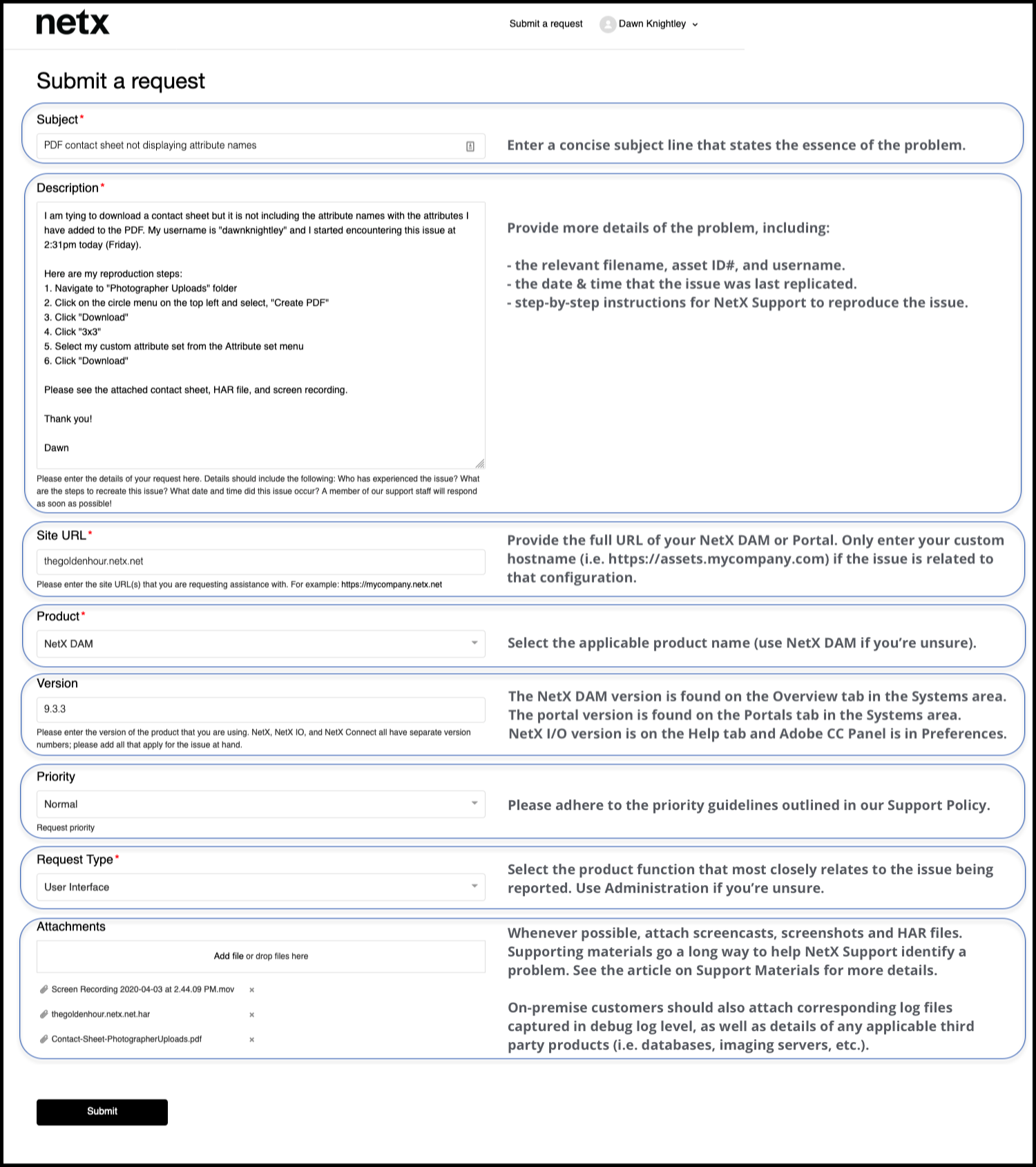 Debug logging for on-premise customers
Issues should be replicated with debug logging turned on. Logs will need to be retrieved and submitted with the ticket:
Set logs to DEBUG (log level 1). See details here: Log Level.
Reproduce the issue.
Retrieve the logs.
Attach the relevant logs to the ticket.
Remember to reset the log level to 3 after replication.
Contacting support
If you need to contact NetX Support by email instead of filing a ticket, our team can be reached at support@netx.net.
NetX Support hours are 0700 through 1700 US Pacific Time zone.