Please adhere to the following guidelines when sending us your hard drive for the import or export of files from the NetX repository. If you require a storage device for shipping your assets to NetX for import, we can provide a secure Padlock Drive with a capacity limit of 4TB. See below for details.
Supported filesystems
Import: exFAT is the preferred file system for importing files, but we will accept hard drives formatted APFS or HSF+ (a.k.a. Mac OS Extended).
Export: all customer-provided hard drives will be reformatted to exFAT when exporting files from the NetX repository. Note that any existing files on the drive will be erased when it is reformatted.
Connector protocol
Power supply cords and connector cables must be supplied with your hard drive.
NetX only supports the use of USB3 cables, and at least one end must be USB3 A.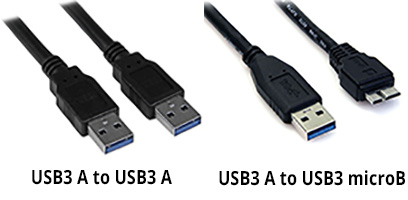 Security
For the protection of your assets, we recommend encrypting at the drive level. Please do not encrypt individual files.
Hardware encrypted drives are permissible with the passphrase provided to NetX.
For information on secure transfer of passwords or software-level encryption, please discuss with your NetX Account Manager or NetX Support.
NetX-supplied padlock drive
We can provide a secure storage device for shipping your assets to us for import. This drive has a capacity limit of 4TB and can be formatted with any of our supported filesystems as detailed above. Contact your NetX representative to make arrangements for the use of this device. See below for operating instructions.
Connecting the drive to your computer
Unpack the drive; remember to save the packing material for return shipping.
Make sure the drive's power switch is in the "0" position.
Connect the included power supply to the drive.
Connect the drive to your computer via included USB3 cable.
Flip the drive's power switch to the "1" position. At this point, a red lock icon should appear on the drive's screen.
Unlocking the drive
Type in the 7 digit code provided by NetX.
Press the unlock button.
The drive is now ready (red lock turns to green) and should appear as a device on your computer.
Read our File Ingest Policy before copying assets to this drive.
If you have any problems using this device, please contact NetX support at support@netx.net.
Returning the drive
Pack the drive in its original shipping materials. Be sure to include:

Apricorn Padlock Drive
Power adapter
USB3 cable

Send by courier to the address below.
Shipping
Your organization is responsible for all costs associated with sending and returning a hard drive (including the NetX supplied drive). Please package your drive safely and include any required power supply or USB cords. Include a return label with the courier shipment and send to:
NetX Digital Asset Management
310 SW Fourth Avenue, Suite 1120
Portland OR 97204
T: 503-499-4342