Love something new we've cooked up? Have thoughts on how to make it better? Think we've fully lost the plot? Let us know! The NetX Ideas Portal provides a space where you can create, discuss, and vote for product enhancements with other NetX users.
Only active customers of NetX can register for a user account on the Ideas Portal. If you are an active customer, but cannot complete the registration process, please contact Support.
Logging into the NetX Ideas Portal
To access the NetX Ideas Portal, go to this URL: ideas.netx.net. To create an account, click the Sign up link.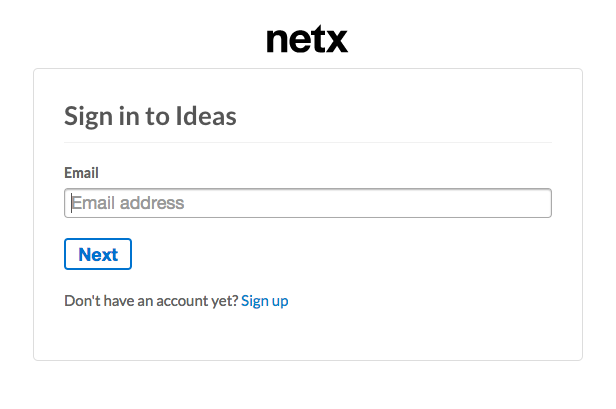 Viewing Ideas
Once you have logged onto the portal, you will see the main Ideas page. From here, you can browse and search Ideas, vote on your favorites and discuss with other customers via comments.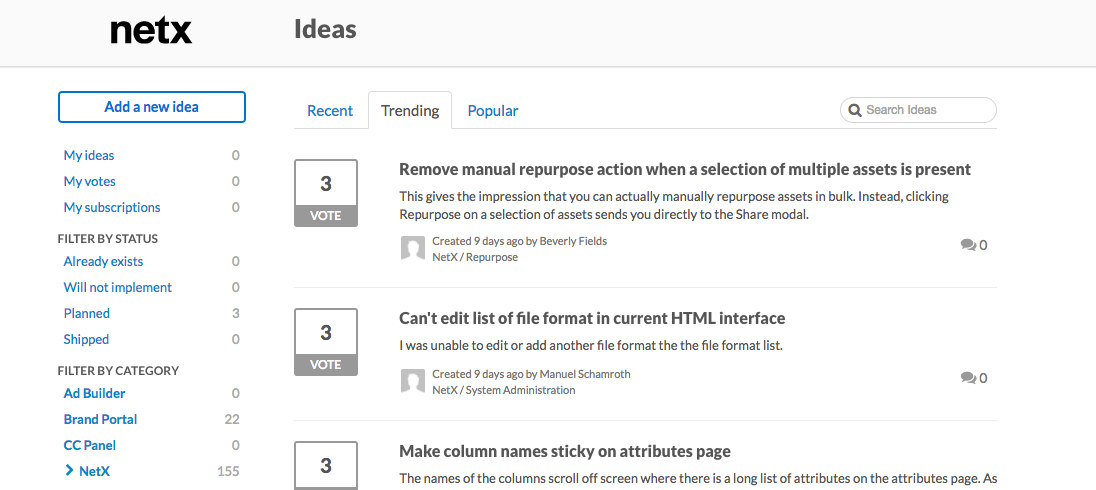 Creating an Idea
To create a new idea, click the Add a new idea button. You will then be prompted to fill in more details about your idea. Click Share Idea when you are finished.