When browsing through folders, searches, or collections, the assets that are contained within those contexts will be displayed in a central viewing area, known as the gallery. For larger galleries, assets will load assets in chunks of 40 with a limit of 200 assets per page.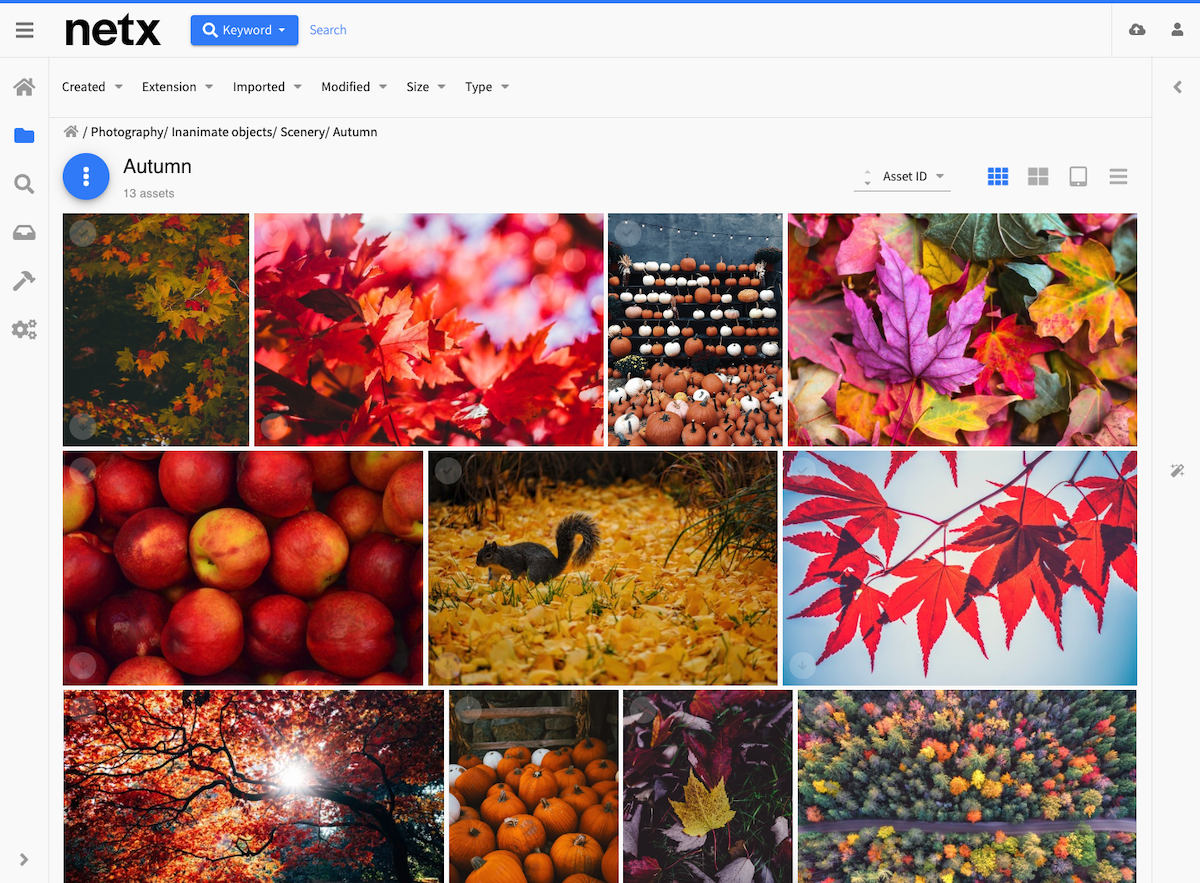 Gallery header
View options
There are four ways to display assets in the gallery. You can switch between these views using the icons along the upper right corner.

Attributes and attribute sets
Choosing an attribute set that contains a large amount of attributes can impact performance while viewing assets in list, curator, or card view.
Card, Curator, and List views will display attribute data according to the attribute set you have selected in the header:
In Card view, only the first attribute in your chosen set will be displayed.
Curator and List views will display all attributes in the chosen set.
Note that if an attribute is empty, a No values message will display along with the attribute name. To organize your gallery, there will be an attribute dropdown which will reorder your gallery according to that attribute; to toggle between ascending and descending order, use the

icon which accompanies the attribute dropdown.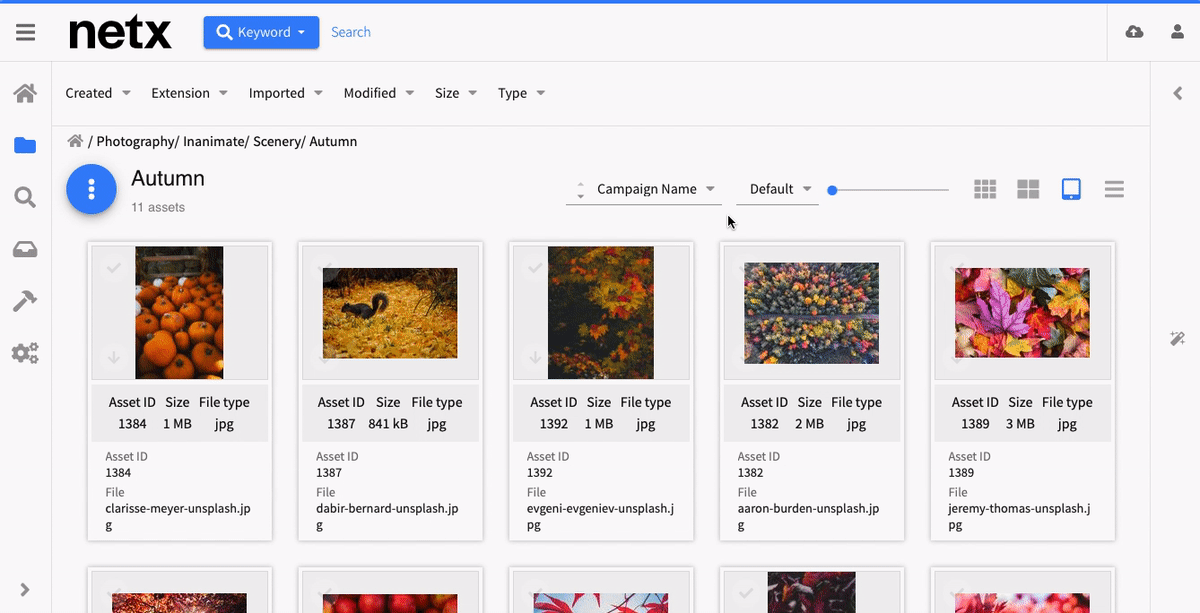 Gallery actions
Some actions will be available to galleries as a whole, rather than through individual actions or a selection. These actions will include: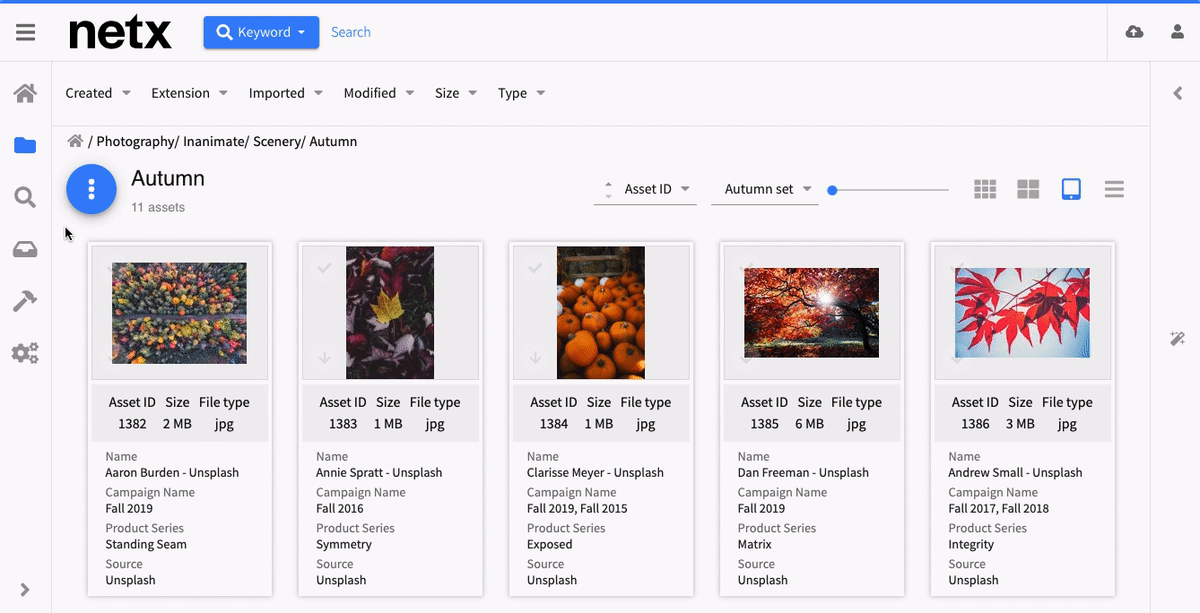 Note that while most gallery contexts will have all of these actions available from the header, search galleries will only present you the opportunity to save your search.