Document files, such as PDFs or DOC files, have a Pages tab in asset detail that displays thumbnails of all pages in the document asset. NetX can also render page thumbnails for multi-page INDD files without using InDesign Server, provided the following settings are applied to the document when it is saved in InDesign. Aside from previewing page thumbnails from the application, this feature may also be used to assign a custom thumbnail to an asset.
If your site is running an InDesign Server, multi-page INDD files will populate the Pages tab of the asset's detail page regardless of your InDesign application settings. However, INDD files saved with an InDesign version newer than your InDesign Server version will not generate a Pages tab unless the settings below are configured.
InDesign settings
Choose InDesign > Preferences > File Handling (Mac OS) or Edit > Preferences > File Handling (Windows)
Select Always save preview images with documents.

Choose the number of pages that will be saved as a thumbnail with your InDesign document. You can choose between: the first page, first two pages, first five pages, first ten pages, or all of the pages in the document regardless of document length. Any pages beyond this setting will not receive a thumbnail and will not appear on an asset's Pages tab in asset detail view, even though the asset itself includes the entire document.

Choose a preview size. This will determine the dimensions of the asset preview, which will be reflected in NetX while viewing the document. Dimensions include small (128x128), medium (256x256), large (512x512) or extra large (1024x1024); NetX will generate a maximum preview size of 500px regardless of the setting chosen here. If your INDD has multiple pages, only a single page will be used as a preview—by default this will be the first page, unless a custom thumbnail is chosen from the other pages of the document (see below).
Both the dimensions and the number of pages included in the preview affect the file size of the uploaded asset. These settings should be considered when weighed against storage limits; larger preview sizes and longer documents with previews for each page will consume more storage than smaller preview sizes and lower page numbers.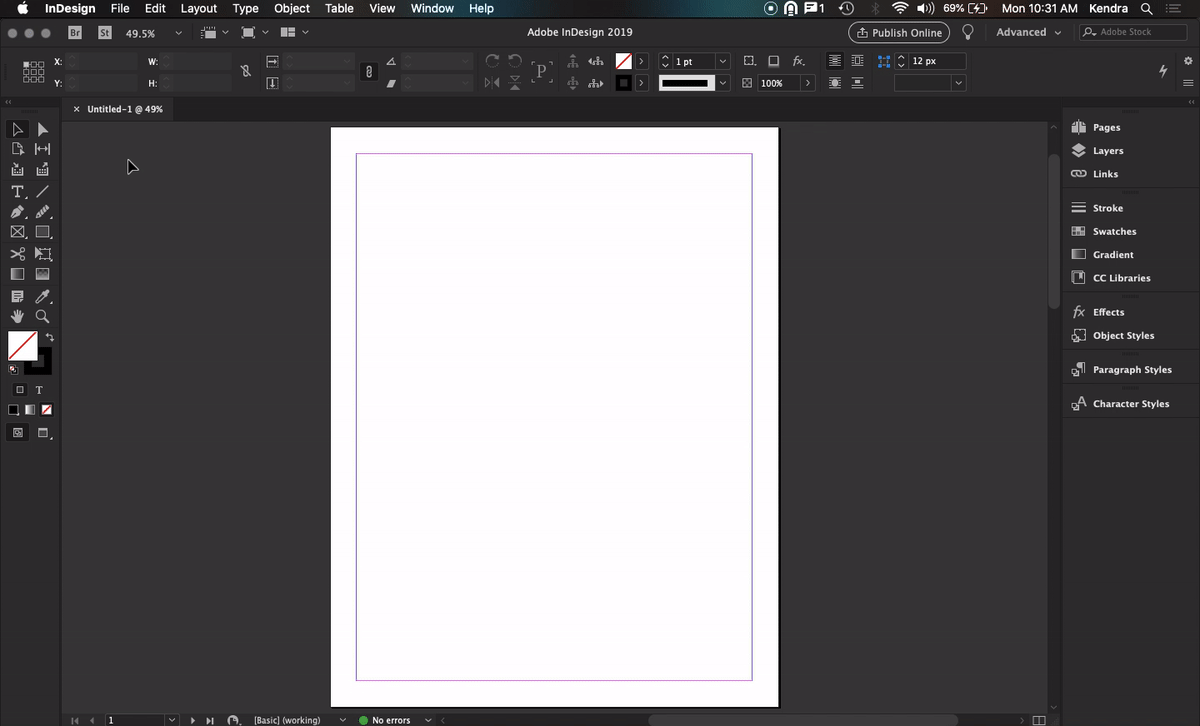 Custom thumbnails and InDesign templates
You can use the generated preview pages to assign a new custom thumbnail directly from other pages of the document.
Navigate to an asset's detail page.
Click on the Pages tab.

Click on the desired page; the thumbnail and preview will update automatically. Note that the selection of pages will be determined by the number of pages generated by InDesign based on your settings. If the desired page is not available, you may want to edit your settings and either re-upload the document or check it in as a new version.


InDesign previews and AdBuilder
With AdBuilder, INDD files that have been configured for use will receive a thumbnail preview based on its AdBuilder settings, not the template preview as configured with InDesign. This can be overwritten by assigning a custom thumbnail to the template. Note that if you assign a document a custom thumbnail before publishing the template, this customization will be overwritten and the AdBuilder-based preview will take precedence.